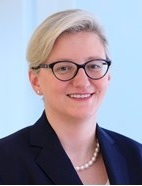 TEAM MEMBER
Irina Pisareva
Office: New York
I'm focused on: Tax
Irina Pisareva is a partner in the New York office of Crowell & Moring. She has 25 years of experience advising businesses and investors on transaction tax and cross-border tax matters.
GET IN TOUCH
What can GrowthStudio™ do for you?
Offering practical solutions for founders at every stage, our team keeps pace with your vision and execution needs.
Request a meeting